Walker Tree Care offers a host of tree health care and consulting services — from focusing on the heath and long-term care of your current trees, to creating strategies for improving the beauty and protection of your home by adding the right trees.
— Dave Walker, Owner
For over 60 years I have lived and worked in this region. Because I specialize in local tree care, I bring a strong understanding of the unique set of issues facing our local tree population.
Walker Tree Care offers a full compliment of services to address these issues, and will work with you to find a solution meeting your individual needs and vision.
My mission is to provide Boulder County with the highest quality professional tree service — at a fair price. Contact me to see how we can work together, for the health of your trees.
What can you and your trees expect from me?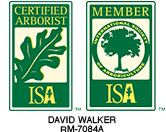 ISA Certified Arborist
I have been an ISA Certified Arborist since 2007. I am trained in the art and science of maintaining trees.
experience
I have been professionally caring for trees since 1986 and doing business as Walker Tree Care in Boulder County since 2002.

FULLY LICENSED & INSURED
Walker Tree Care is fully insured and licensed in all municipalities where service is provided, as required.

Service You Can Trust
I understand that you have choices in the marketplace, so I am not satisfied until you are.
I'm in the business of making your trees happy.